Shrink Your Environmental Impact with Canvas Boat Covers
As we head into the winter season in the Northern Hemisphere, many boaters are preparing their vessels for storage. But the question arises year after year when planning to winterize your boat – should you use shrink wrap or a canvas cover to protect your boat from the elements? With both options, you will want to consider the cost as well as the environmental impact.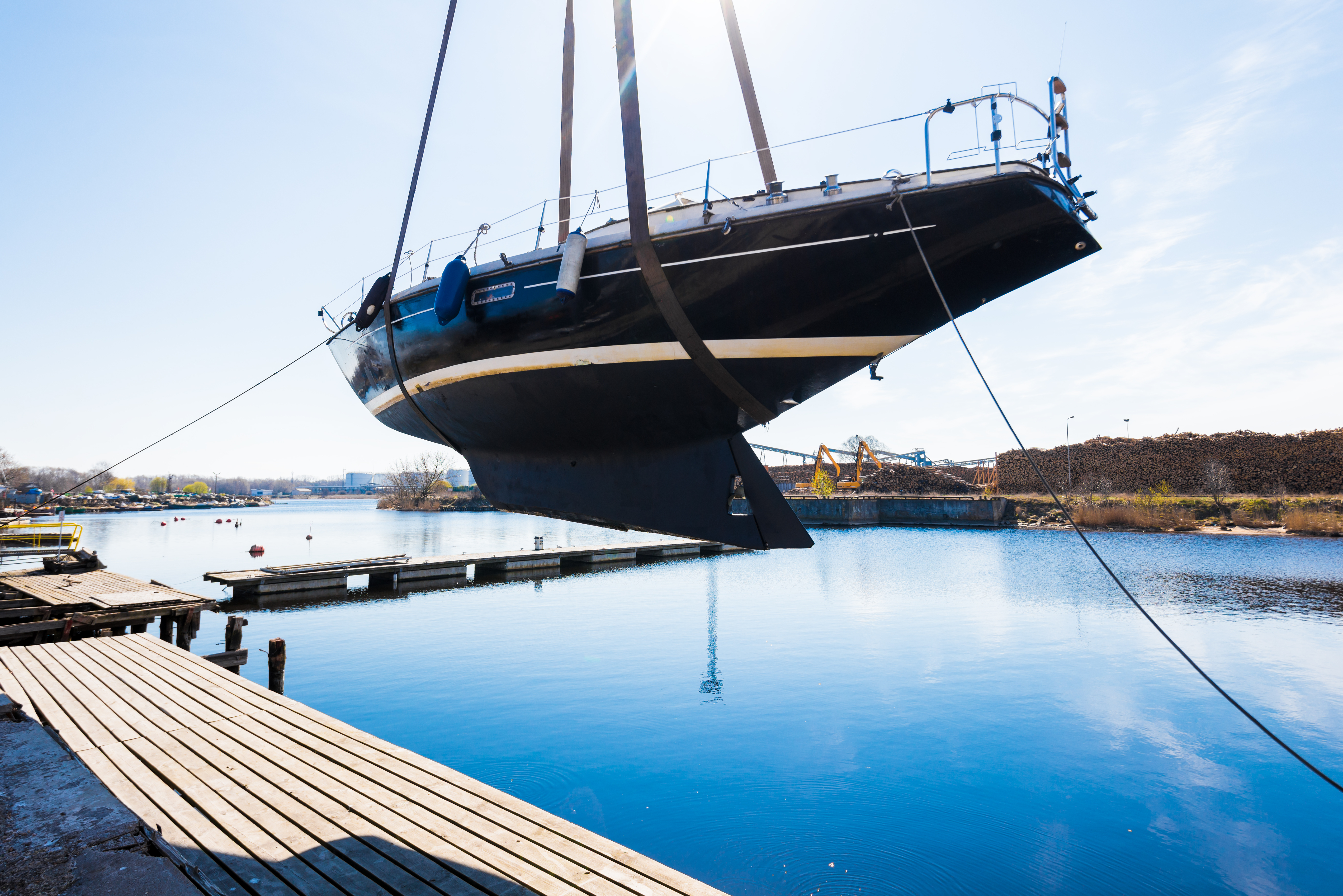 With shrink wrap, you will pay an annual fee to have your boat wrapped and the price is dependent on your location, and the type and size of your boat. On average for sailboats or powerboats that are 30 feet or less, it will cost between $12-$25 per foot to have your boat shrink wrapped. When wrapped correctly, shrink wrap is very effective at keeping rain and snow out. However, this plastic material is nonbreathable, so if any moisture gets trapped underneath, it can cause mold and mildew to build up which can cause significant damage to your boat.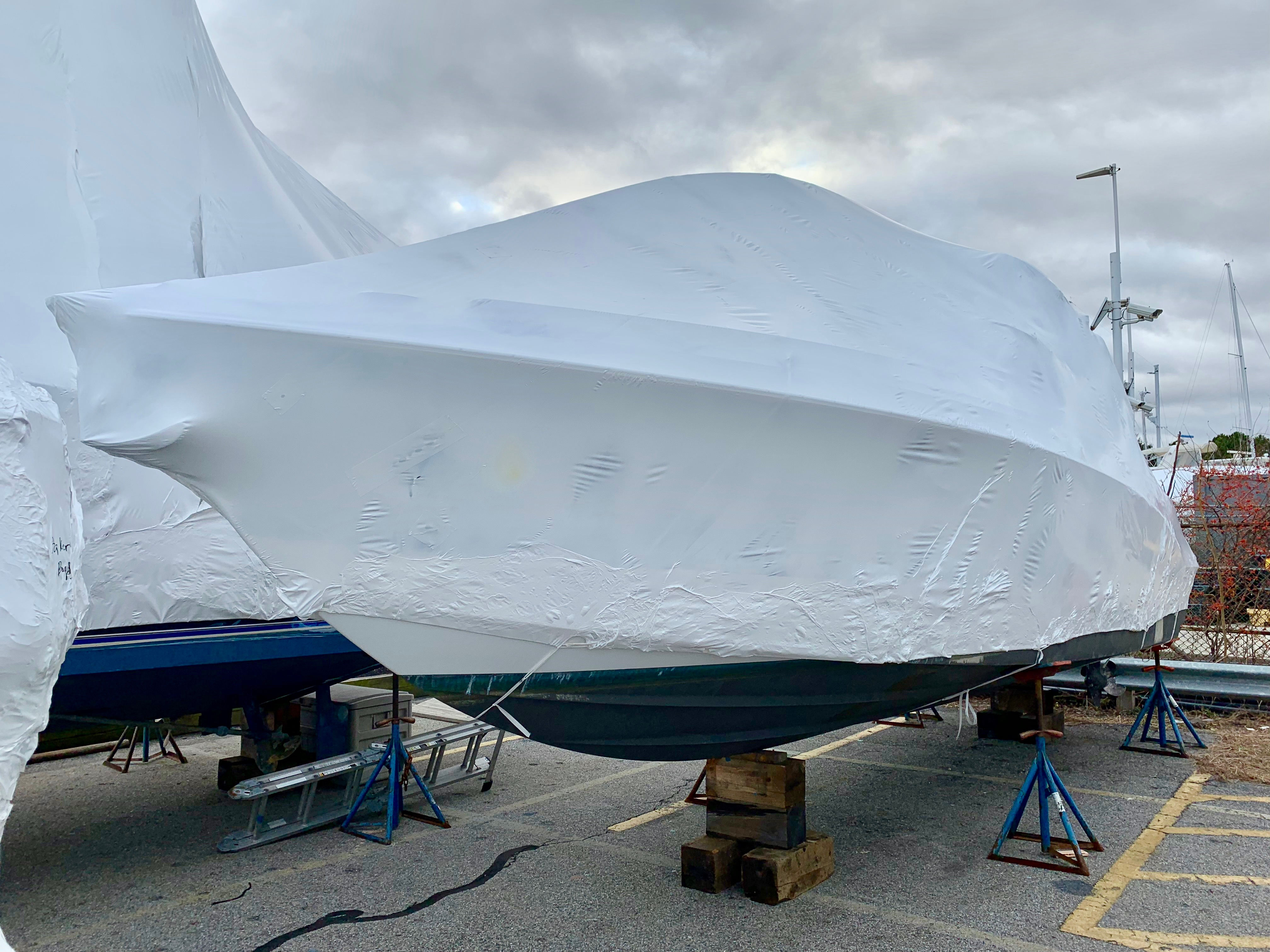 Additionally, the shrink wrap needed to cover a 20-foot boat weighs approximately 25 pounds, which is equivalent to using 2,250 throwaway plastic bags. With 17.6 billion pounds of plastic entering the marine environment from land-based sources every year, it's important for boaters to understand the environmental impact of discarded shrink wrap ending up landfills, or worse, in our waterways, harming marine life and polluting our oceans.
Although shrink wrap might be less expensive than a custom canvas cover, keep in mind you will have to continue to pay for this service every year. If you choose shrink wrap for your winter covering, it is important to always have a professional wrap your boat, as it is easy to accidently ignite shrink wrap and damage your vessel. In the spring, when you are taking your boat out of storage, make sure to investigate recycling options at your marina or boatyard or try to reuse or repurpose the shrink wrap for projects around your home.
Custom made canvas or synthetic covers are the best option for protecting your boat from the elements. When tied down and secured properly, canvases will allow for snow and water to runoff without causing damage and will protect from sun exposure so that your boat stays looking polished and new. Canvases are typically made from breathable fabrics which allow for air circulation and will prevent mildew from forming. Most canvas covers are now made of polyester, but the ability to reuse it year after year makes it the more environmentally-friendly option, creating less waste and helping us move away from our dependence on single-use plastic. The cost of a canvas cover can be anywhere from $150 to $1,200 depending on the size of your boat and the quality of the fabric. If at any point you decide to sell your boat, having a custom canvas cover to offer with the purchase can often increase the selling price.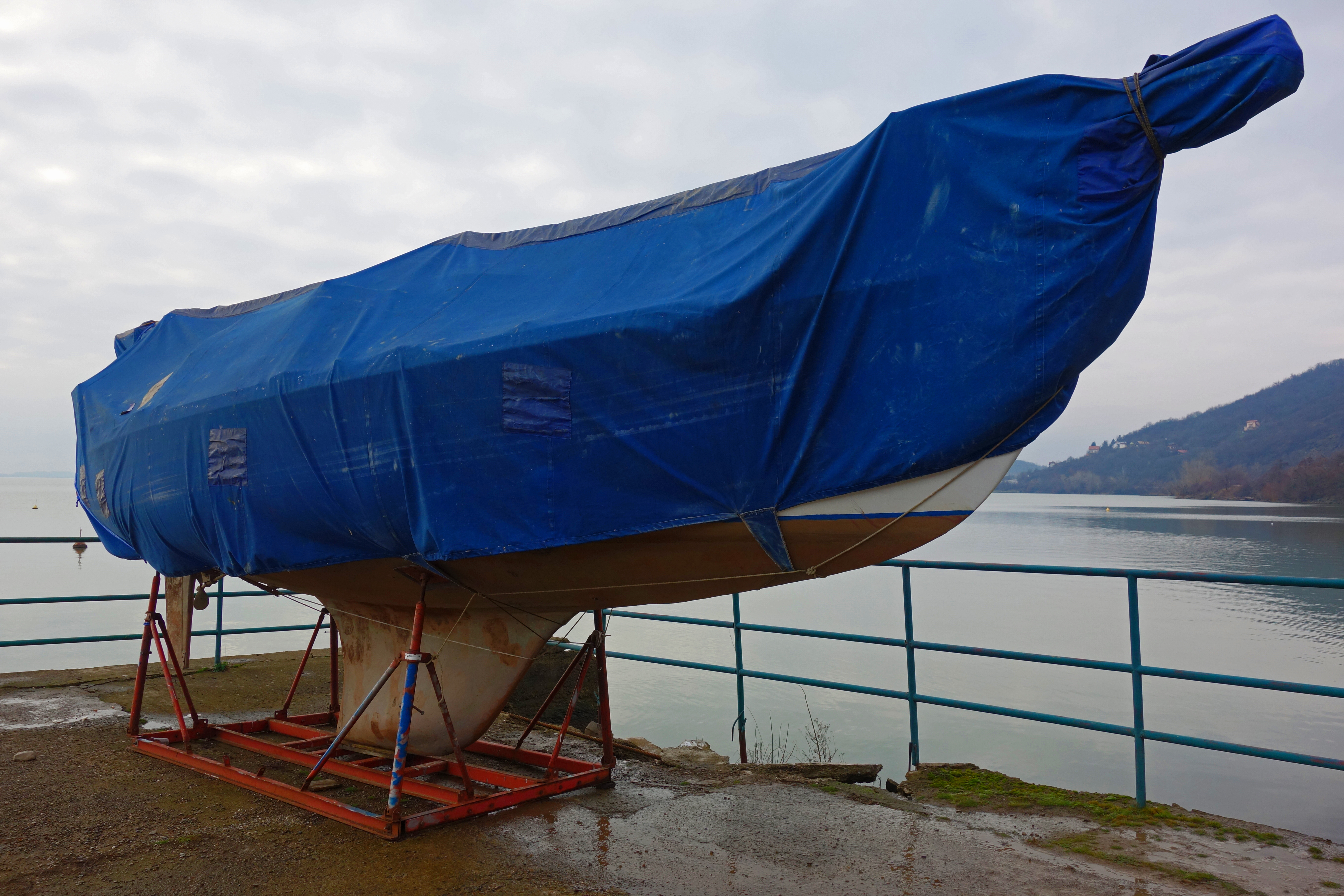 Since canvas covers are reusable, lasting up to 10 years, you can save money in the long-term because you are not paying for shrink wrap service every year when you winterize your boat. For example, to cover a 20-foot boat at $18.50 per foot would cost you $370 for a shrink wrap cover for one year. On the other hand, a canvas cover option for a 20-foot boat might cost on average $450, in which case you would pay off the cover in less than 2 years.
As we close out another boating season, consider a reusable canvas cover as an investment. This type of covering will protect your boat for years to come and will help reduce the amount of plastic waste that gets generated and can pollute our waterways.
Want to learn more tips for winterizing your boat? Checkout our Green Boating Guide.