The Clean Race to Hawaii
As part of our celebration of World Oceans Day, Sailors for the Sea Powered by Oceana wanted to take this opportunity to highlight the sustainability efforts of the Pacific Cup. The Pacific Cup, dubbed as "the fun race to Hawaii", runs every other year and travels the North Pacific Ocean from San Francisco to Kaneohe on the island of Oahu. This race is not only fun, but race organizers have also worked hard to keep the environment at the forefront of their efforts. After all, they are racing through some of the most beautiful waters in the world. However, a closer look reveals the North Pacific Gyre, an accumulation zone of marine debris, primarily composed of plastic pollution. Sailing through this area where plastic pollution is visible on a large scale further amplifies the importance of implementing Clean Regatta Best Practices.
The race was set to depart at the end of the month. Unfortunately, this was yet another regatta impacted by the COVID-19 health crisis. While they are not racing this year, Sailors of the Sea had been working closely with the Pacific Cup to achieve Gold Level Clean Regatta status, quite the feat for a race across an ocean basin, with organization across multiple yacht clubs and other unique challenges. Our Program Manager, Paige, had the chance to interview their Environmental Officer, Rowena Carlson, and get her perspectives on becoming a Clean Regatta.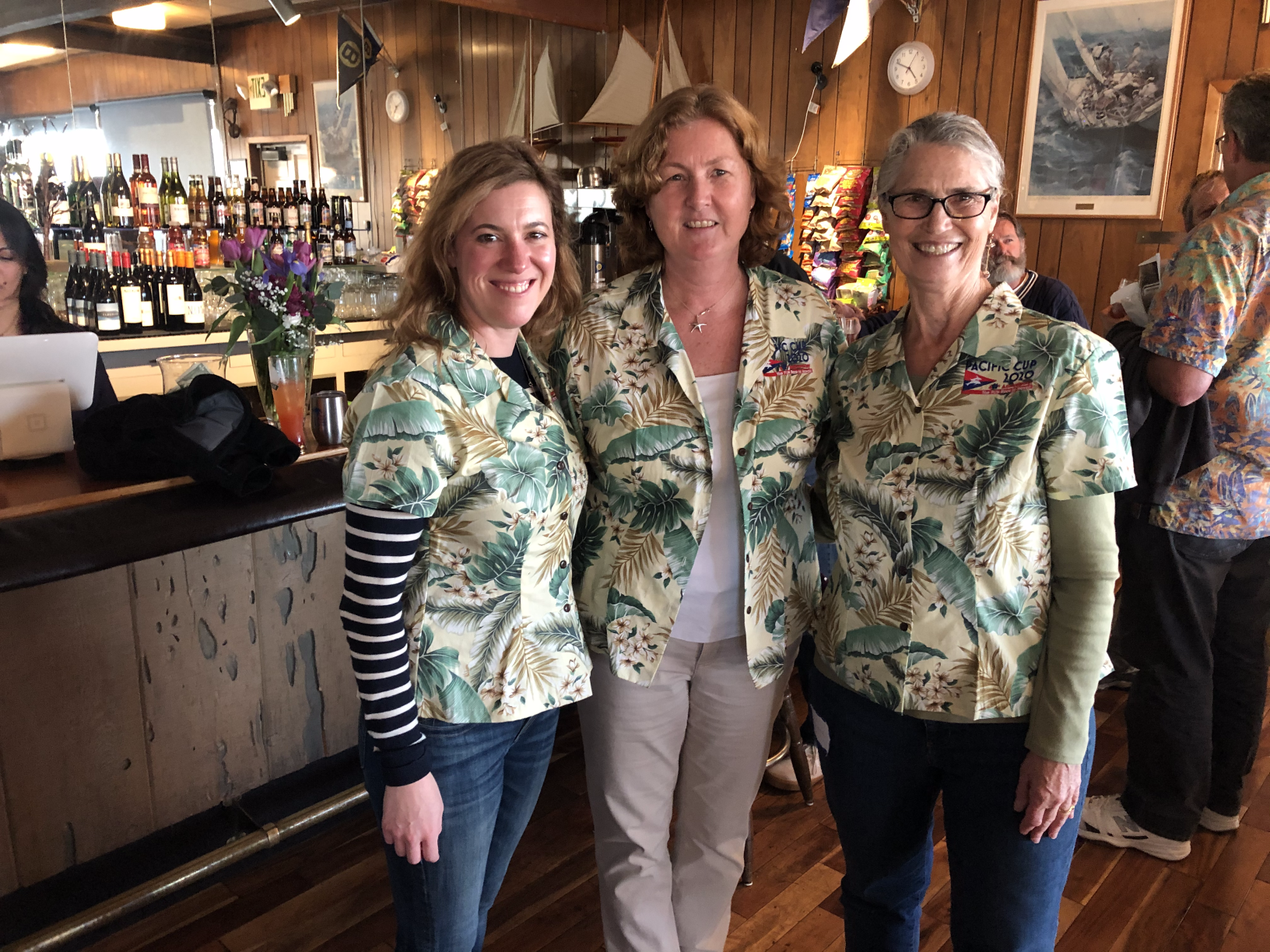 Paige Myatt: Why are you passionate about protecting the marine environment?
Rowena Carlson: I am passionate about protecting the environment because I have been out on the ocean my entire life and have seen the changes over time. The increase in ghost nets and single-use plastics in the ocean is appalling. I have had three instances where I have been on a boat that became entangled in ghost nets. I have also helped to remove trash washed up on the beaches of Midway Atoll National Wildlife Refuge in the middle of the Pacific Ocean.
PM: Do you have a personal background in sustainability?
RC: I have been a vegetarian for more than 25 years. I have also attended three of the Volvo Race marine debris forums held in Newport, RI. Elimination of marine debris is a passion.
PM: What were some of the high-level goals you had in terms of making the event more sustainable?
RC: My high-level goals were to spread awareness of the impact of single-use plastics and to reduce their use.
PM: Are there any small changes you have made that are having a big impact?
RC: I think that our education of the crews of 65 boats (more than 300 people) will have a big impact over time.
PM: Have any of these changes carried over to different events or become permanent changes at the clubs that are hosting the race?
RC: Kaneohe Yacht Club (the finish area for the race) will be installing a water bottle refill station to reduce the use of single-use plastics.
PM: What are some of the challenges you have faced and how did you overcome them?
RC: The biggest challenge is to get the two yacht clubs involved in the Pacific Cup to implement composting. I have not yet managed to do this because their municipal services do not support this. Maybe this will change by the time we have the race in 2022.
PM: Have people been supportive of your efforts to go green?
RC: The support to make the Pacific Cup a Clean Regatta has been fabulous. Race administration and participants have embraced the effort wholeheartedly.
PM: What aspect of being a Clean Regatta were you most looking forward to?
RC: I was really looking forward to reduced use of single-use plastics at the parties at Kaneohe Yacht Club in Hawaii. Even though the 2020 race will not happen, I now know that this effort will follow on to the 2022 race.
PM: What sustainability initiatives do you want to achieve for the next race?
RC: I would really like to see a reduction in trash coming off the boats when they arrive in Hawaii. Recycling of food packaging would be very valuable. I have talked to TerraCycle but they do not yet support Hawaii. Maybe this will change by 2022.
PM: Do you have advice for other Clean Regatta organizers?
RC: Our Pacific Cup training seminars are a great place to also promote the Clean Regatta initiatives. This has been well received at our seminars.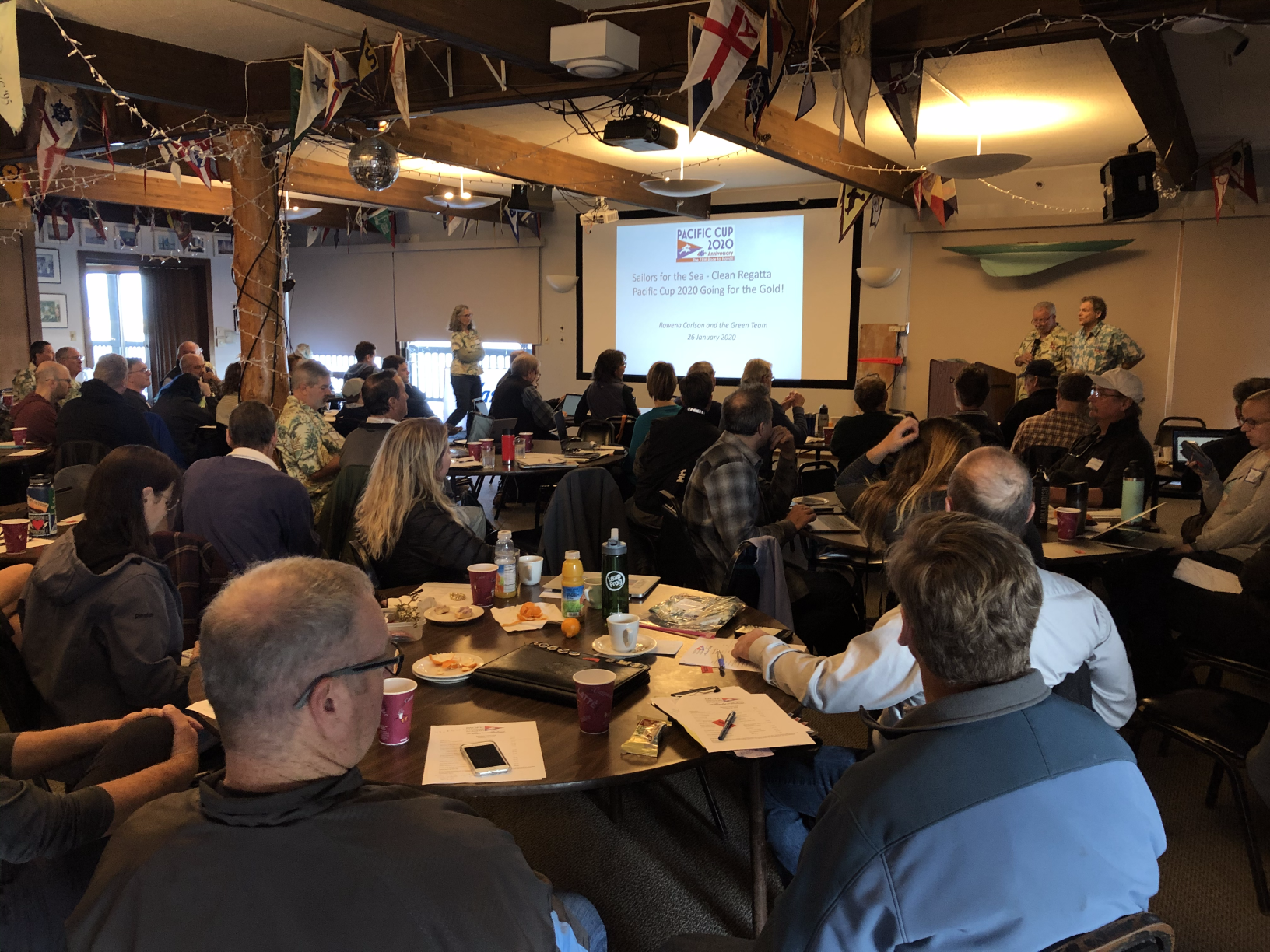 If you would like to read more about their environmental efforts, you can find more information here. We are excited to continue to work with the Pacific Cup and further their efforts for the next race in 2022. If you would like to become a Clean Regatta, you can click here to learn more about the program.